GOOD NEWS? - FEELGOOD NEWS!
Hello dear Feelgood customers,
Summer is starting and many are already on holiday. Due to the current situation, no one can be blamed for taking some time off.
We are also taking a little break and will be on holiday from 02.08.-13.08.2021. Due to this, we kindly ask you to send us your orders by 30.07.2021.

THE FEELGOOD COLOUR SHOW OF THE MONTH
GOLDEN ROSE NR. 101
Cool, natural looking shade that gives off a hint of rose.
Suitable for all ages. The colour is part of our PM Authentic Line.
The colour is available in 5, 10 & 30ml, either in the glass bottle or in the new Europa bottle.
Introductory set monthly price:
1 pc. x 5 ml from the Authentic Line 22,00,- instead of 29,95,- €* valid until 30.09.2021.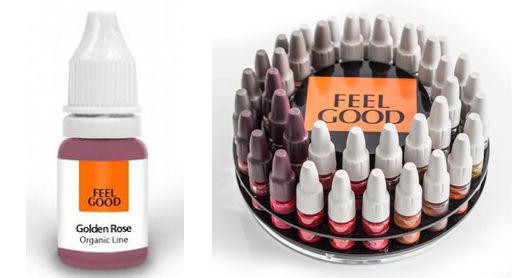 INTRODUCTORY SET MONTHLY PRICE:
1 pc. x 5 ml from the Authentic Line 22,00,- instead of 29,95,- €* valid until 30.09.2021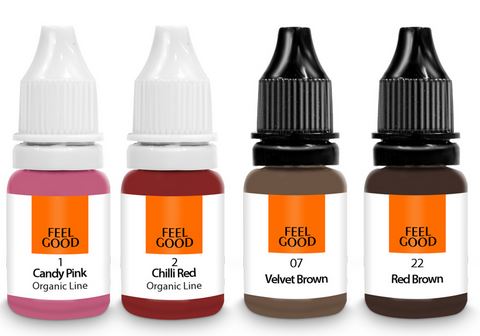 FEELGOOD COMPANY CONGRATULATES
The FEELGOOD Company congratulates, to the successfully completed training in June 2021:
*Signature Eyebrows: Hatice Sahin & Özge Sanli, Kubi Kosmetik the well-known cosmetic company from Stuttgart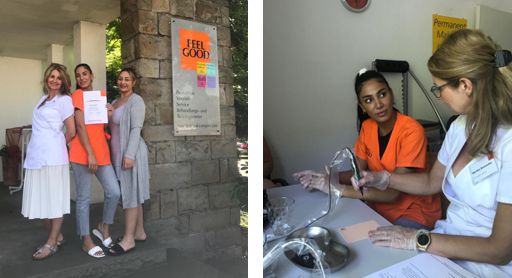 Taught: Feelgood Trainer: Monika Rozewska
* All persons involved in this training have shown a current negative PCR- Test
YOU TOO CAN CREATE THE PERFECT SIGNATURE LOOK: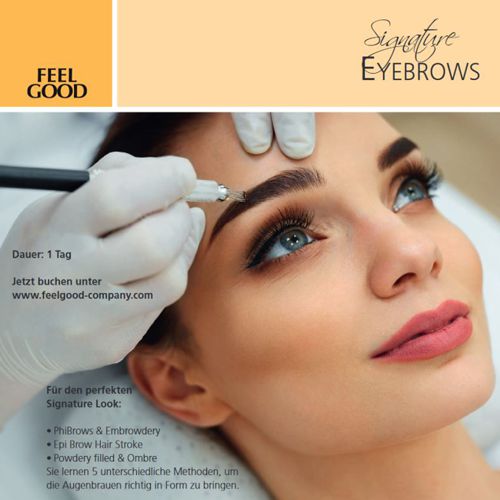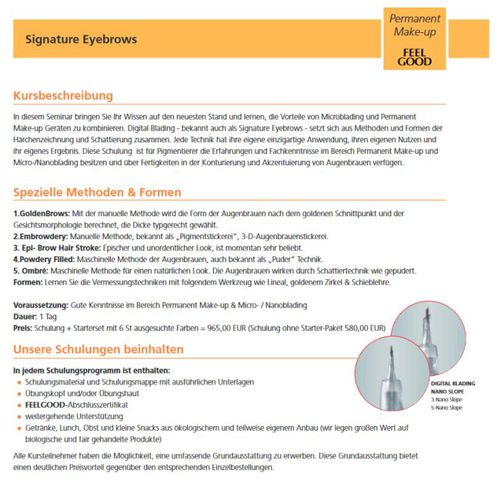 Learn about the different techniques of permanent make-up. You will find all further information at: www.feelgood-company.de
Our FEELGOOD team of experts will be happy to teach you these interesting and popular techniques!
MIT HERZLICHEN GRÜSSEN AUS RECKLINGHAUSEN, NRW
Tamara Miloserdovs und das FEELGOOD Team
Telefon: +49 (0) 2361 - 582298 4 - 6
Whatsapp: +49 (0) 163 - 6171741
Internet: www.feelgood-company.com
Online-Shop: shop.feelgood-company.com
* All prices are quoted net of the statutory value-added tax and
shipping costs
and possibly delivery charges, unless otherwise described
Copyright © FEELGOOD Company - All rights reserved.